If you have a Samsung Galaxy Note 7, chances are you've heard the news about the recall. Even if you've had no problems with your particular device, for safety's sake please heed it! The phone is being recalled due to faulty batteries that can overheat and even explode. So far there have been nearly 100 reports of such incidents in the U.S alone, with a quarter of them resulting in burns and other injuries. The problem drew so much concern that all the major airlines, the New York City transit system, and other major venues began forbidding the use of the Note 7, requiring that passengers power down the devices altogether.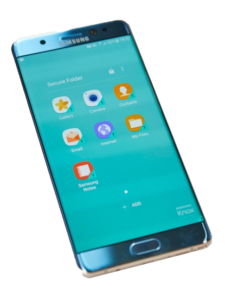 What caused the battery issue? That's not clear, but it's likely due to a manufacturing flaw. Properly constructed batteries have a built in circuit that stops the battery from charging when its full. This prevents overcharging, which can lead to overheating, fires and explosions. It seems the batteries in the Note 7 lack this safety feature.
If you have a Note 7, contact your carrier or the store you bought it from to get a free replacement. If you bought it from Ebay or Craigslist, contact Samsung directly, but be warned, you may run into difficulty since Samsung and most major electronics companies frown on purchases made on those platforms, and for good reason. Most of the gadgets and laptops sold there are either counterfeits, stolen, gray market, or otherwise undesirable. It's always smart to get your phones direct from your carrier or from a major retailer like Best Buy.
When you contact your carrier or retailer, they will exchange your Note for a brand new one. Be sure to back up your data before you bring it in, and if you're rooted, restore to factory. While rooting is perfectly legal, Samsung, like many manufacturers, frown upon it and it can void your warranty. If you had your galaxy unlocked, you will most likely have to go through the process again with your new device.
Before you go through the trouble of setting your new device up, test it for a day or two to make sure it doesn't have the battery issue. It shouldn't-Samsung said it took all Note 7's off the market and has replaced them with completely new ones, but for safety's sake, make sure yours is okay.